Photo by Joseph De Leo; styled by Mariya Yufest

Watermelon is the apotheosis of summer, its very mention conjuring memories of picnics with friends and family members each bent over a personal patch of grass, eagerly slurping juice-saturated bites from thick wedges; its sweetness lighting up our faces as if we've been singled out by a ray of sun; its seeds and rind keeping us present in the moment, not rushing too quickly through the ripe flesh. It's hard enough to reserve some of the soft-centered melon for anything other than eating out of hand, let alone keep it in sight long enough to contemplate this delicious fruit's origins.
Evidence shows that watermelon originated in southern Africa, where it still thrives in hundreds of varieties; however, the first harvested crop of watermelon was in Egypt about 5,000 years ago. This fruit rapidly spread across the Mediterranean and into Asia, and then finally around to North America and Europe. Today, the U.S. ranks fourth in watermelon production with 44 states growing this high-demand fruit, which also means many Americans have access to its numerous health benefits.

Watermelon boasts an artillery of vitamins, including vitamin A, which supports optimal eye health and white blood cell production; vitamin B6, which helps the immune system produce antibodies and maintain normal nerve function; and vitamin C, which also boosts the immune system and fights against free radicals. Watermelon also contains potassium, which is necessary for maintaining the body's optimal water balance (go figure!).

When we do muster the self restraint to save some watermelon for a recipe, we often turn to citrus fruits to contrast the sweetness and fresh herbs to draw out the fragrance. As fleeting as watermelon's refreshment may be, its flavor holds up surprisingly well to other strong flavors. Blend it with rum and lime juice for a pink poolside cocktail, cube it in salads with tangy feta and pungent red onion, or mingle it with fresh hot chiles and ginger for a Spicy Watermelon Chutney.

How do you cook with this deeply hued melon? Share your favorite ways to enjoy watermelon in the comments section below. Remember, if you choose to upload a recipe (and we hope you will), please mention it in your comment.

We'll assemble and share some of our favorite ideas next week.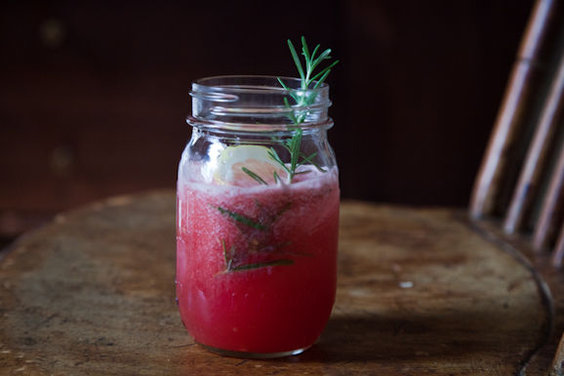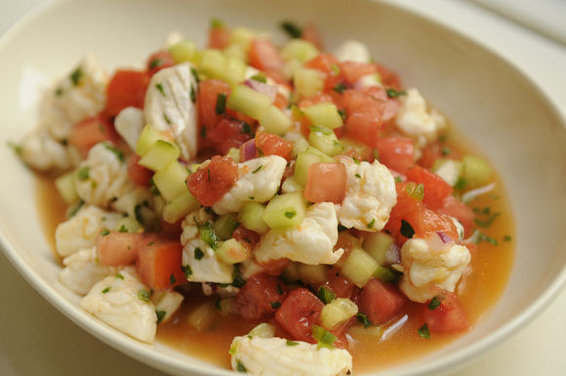 Photos by Jennifer Causey (left) and Sarah Shatz

Recipes
Watermelon Smoothie
Watermelon Jalapeño Margaritas
Arugula, Watermelon and Feta Salad
Grilled Watermelon with Minted Olive Oil
Maple Watermelon Sherbet [Food52]
Boozy Watermelon Rosemary Lemonade [Food52] (pictured above, left)
Summer Ceviche [Food52] (pictured above, right)
For more seasonal produce inspiration, check out our previous topic, Your Best Ideas for Cucumbers, and the selection of your best tips and recipes, How to Use Cucumbers.